The only Portland home furnace company to offer a 10-year Guarantee on every aspect of your new home heating, cooling, and air filtration system!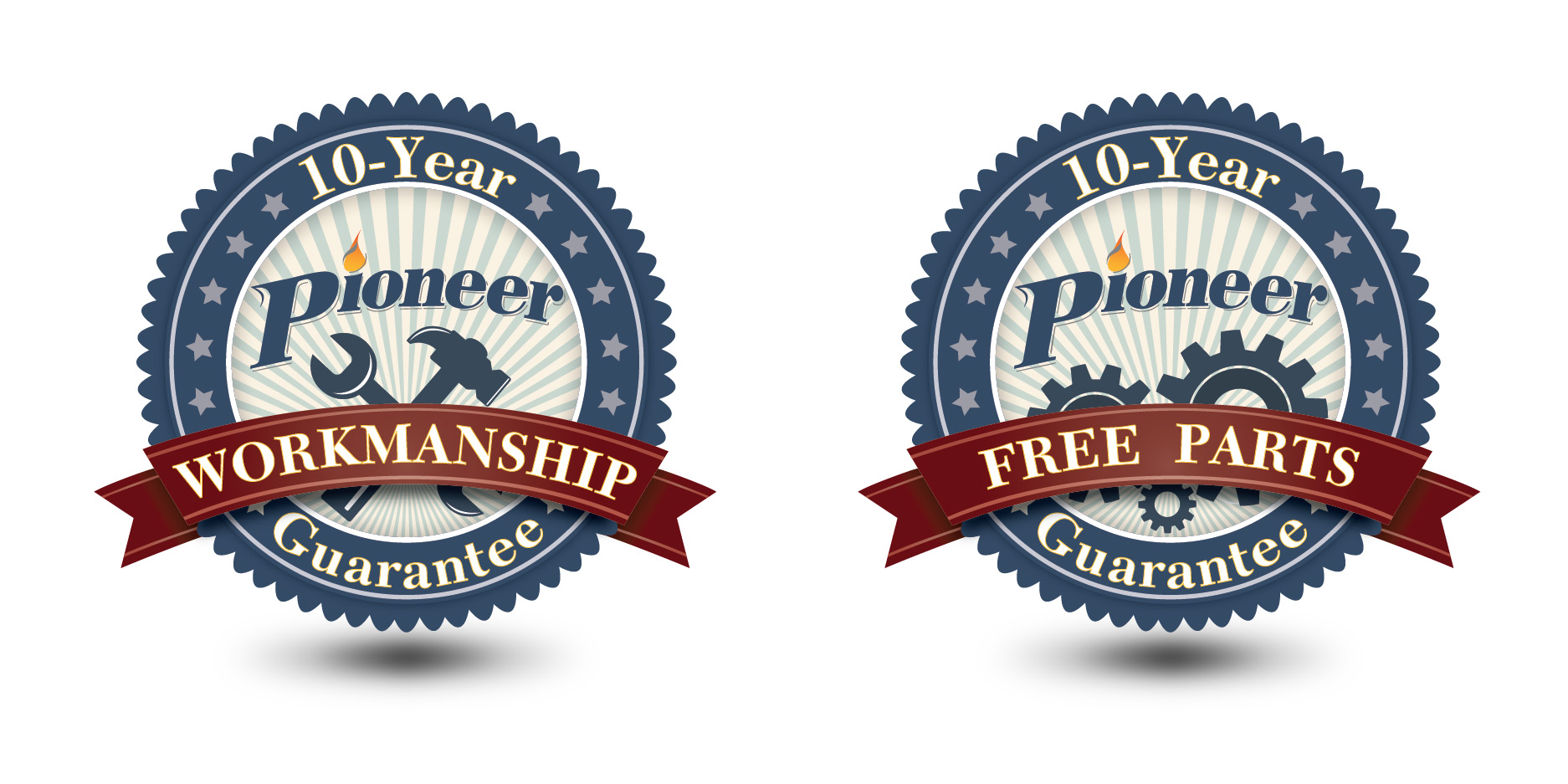 Pioneer installs and maintains the most reliable brands of home furnaces, air conditioning, and air filtration systems, which all include extensive manufacturer guarantees. But Pioneer cares as much about your Portland, Oregon home as you do, and offers complete coverage of your entire system!
The Pioneer 10-Year Workmanship Warranty Details:
In the event a defect in our workmanship becomes evident during the first ten years after installation, Pioneer Gas Furnace ("Pioneer") will correct the defect to the highest levels of Pioneer's standards free of charge, including:
All ductwork will remain supported and sealed air tight.
All wall and roof penetrations will remain sealed and will not leak.
All gas piping installed by Pioneer will remain sealed, connected, and will not leak.
All flue systems installed by Pioneer will remain connected, supported, and will not leak.
All wiring performed by Pioneer will be of appropriate size and all connections will remain secure and operational.
All insulation installed by Pioneer will remain in place, intact, and functional.
Any damage to the above system caused by customer's negligence or conditions outside of Pioneer's control will be repaired at normal service rates. All repairs limited to the value of the original installation investment and to correcting workmanship defects only. Damage caused by workmanship defects is not covered. All repairs will be performed at Pioneer's convenience during Pioneer's normal business hours excluding holidays.